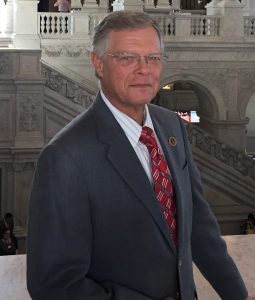 JAMES KLOPOVIC lives New Wave Leadership as the best way to learn and teach it. After a high school teacher told this Ohio farm kid that he'd best get a toolbox because he wasn't cut out for college, he went on to prove her blatantly wrong. An Air Force instructor inspired him: Upon Jim's graduation with honors from aircraft mechanic's technical school, his instructor told him he'd accomplished the equivalent of three college courses. If he could achieve that, what more could he do? As it turned out—a lot.
After retiring as Major Klopovic from the United States Air Force and earning a Doctor of Public Policy (DPP), James completed 45 years of experience in the public sector, providing leadership at federal, state, and local levels. For 25 of those years, he served as a senior staffer on the North Carolina Governor's Crime Commission, where his responsibilities encompassed strategic planning, municipal governance, financial development, federal granting, and community and organiza­tional development, implementation, and evaluation.
One of the numerous programs he created detailed the processes and procedures for School Resource Officers, which resulted in continuously improving learning environments statewide while making schools safer.
James has broad experience in logistics, training, and education. His expertise in program design, implementation, and management includes ensuring program and organizational permanency. His technical support to numerous local government entities created and enhanced service ideas such as delinquency prevention, reentry, and decriminalizing people living with mental illness.
He has authored or collaborated on numerous publications regarding community policing, community development, and effective/efficient delivery of public services as well as books promoting New Wave individual and leadership development. He follows his own New Wave directives to live ethically with moral character, stay in good physical condition, and experience life to the fullest.
Dr. Klopovic is the owner and publisher of Affinitas Publishing. Becoming a New Wave Leader is the fourth book of which he is the principal author. More books are in the pipeline.
---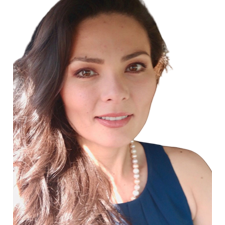 NICOLE KLOPOVIC, daughter of James Klopovic, is a certified Physician Associate (PA). She was class president of her PA program at the University of California Davis and graduated with honors in 2016. Currently residing in northern California, Nicole practices in the areas of Emergency Medicine, Urgent Care, Aesthetics, Weight Management, and Primary Care. Her application to join the USAF Reserves is in the final stages of approval.
Nicole stays active through dance instructing, weightlifting, hiking, and cycling and enjoys cooking and traveling. She strives to embrace the motto carpe diem while maintaining her passion to mentor, help, and teach others.